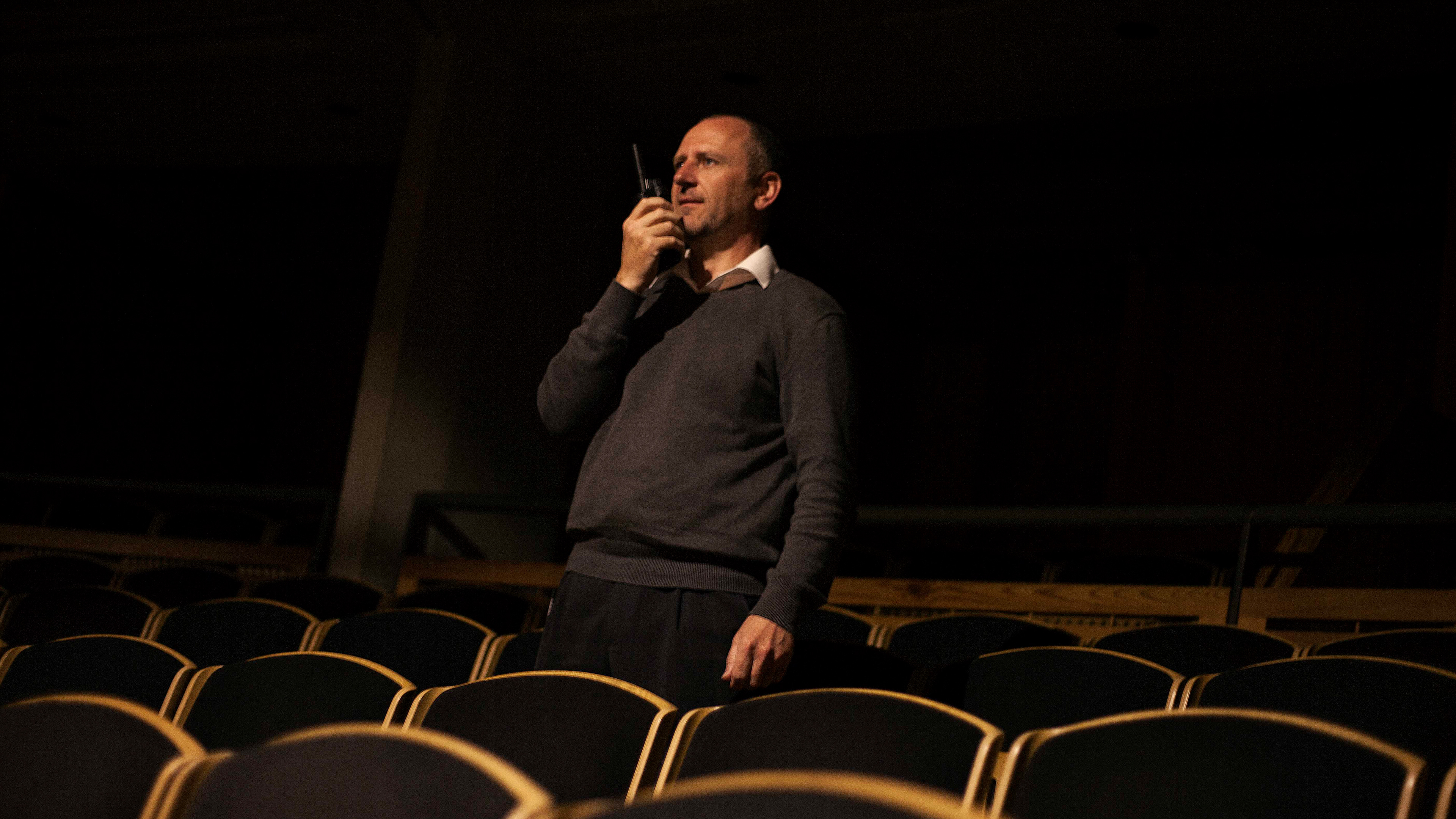 He's a man you can talk to.
And they do
because he's been through a lot,
understands loss, pain, hardship.
"Sometimes I call the office the surgery,"
he says.
To the troubled souls who pass through Stage Door
this is Security with a human face.
A floorer by trade
he only came for a year
originally
but two months after he started
his Mum went.
Glyndebourne saved him
he says,
he could switch off the pain.
He remembers her
sitting by the entrance of the museums and galleries
his Dad would take him to
all summer long -
The Natural History Museum, Tate,
The Tower of London, Madam Tussauds -
they did the lot.
She'd plonk herself down next to the coats
and say
"Off you go!"
And off they went,
the small boy and the Factory Maintenance Man
from North London
whose horizons far outclassed the workplace.
Spent most of his teenage life
in the West End
just going out.
Then worked as a delivery driver
in the 80's
for all the Trimmers in Saville Row.
Still misses the West End.
But from his lounge
he can see the sea
and take his boy down to the beach
at Bexhill
to fill the hallway with driftwood.
He shows his son what his Dad
once showed him,
honouring a promise made,
and is content.
He's been at Glyndebourne 11 years now,
is Keeper of the Keys.
"There's thousands of them,"
he says with a grin.
Like the people
he's got to know them all.
Texte : Di Sherlock
_________________________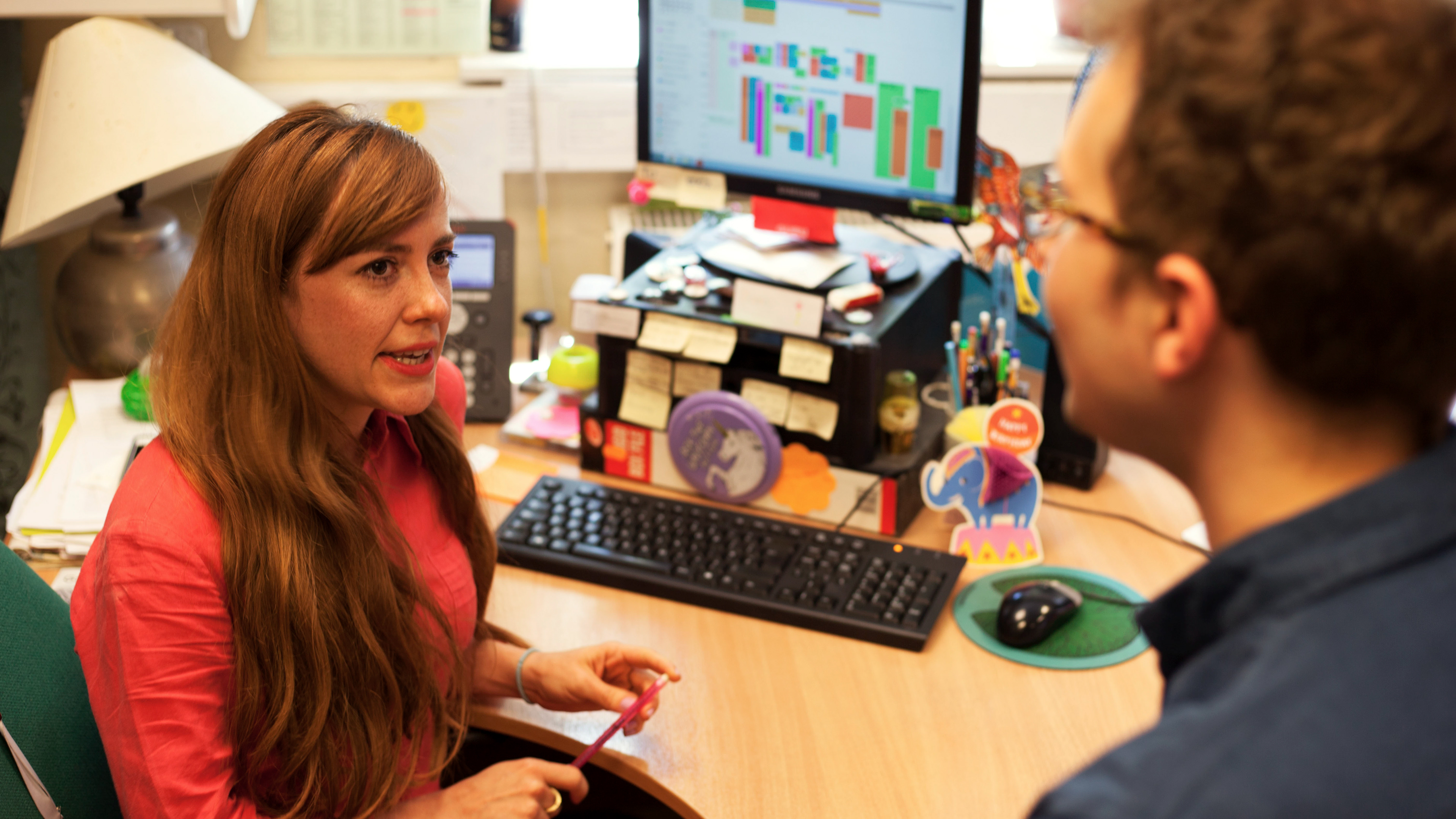 Joanna (Education department)
In a blaze of coral,
green butterflies at her ears,
she talks
fast and furious as a hummingbird
this Anglo-Venezuelan beauty
of the Education Department.
She's passionate about the power of art
to unify community,
twisting the rope of red-gold hair
with outraged fingers,
she rails against El Sistema
for compromising the promise of citizenship
they market.
But it could have been different.
She could have been a dancer.
Catapulted into Venezuelan TV
at the age of three
'Little Miss Inglaterra' was an instant hit.
For sixteen years she dances
Modern, Jazz, Flamenco
in the Variety troupe,
yearns to train professionally,
but there's nothing in Venezuela.
And so
she leaps into Education
with her parents' blessing
and lands
finally
in the country of her father.
"I feel like I grew up in a plane
crossing the Atlantic,"
she says with a smile
on the question of identity.
Her conception itself
is an act of magical realism.
Her father worked for Coleman's Mustard
travelling the world,
washes up in Venezuela
where her mother is preparing to take the veil.
It just so happens the mother's father takes ill
and she leaves the convent to nurse him -
temporarily
she thinks -
but looking down from celestial heights
La Milagrosa shakes her divine head,
they meet
and the veil remains in the convent.
The brand never took off
but the Marketing Man from Purley
cuts the mustard.
Years later
the daughter,
child Soap star,
washes the sweat out of costumes
at Glyndebourne,
knocks on the door of the Education Department
till
finally
it opens.
She still feels a pang
when she sees the dancers stretching,
a twinge of muscle memory.
But there are no regrets.
Texte : Di Sherlock

_________________________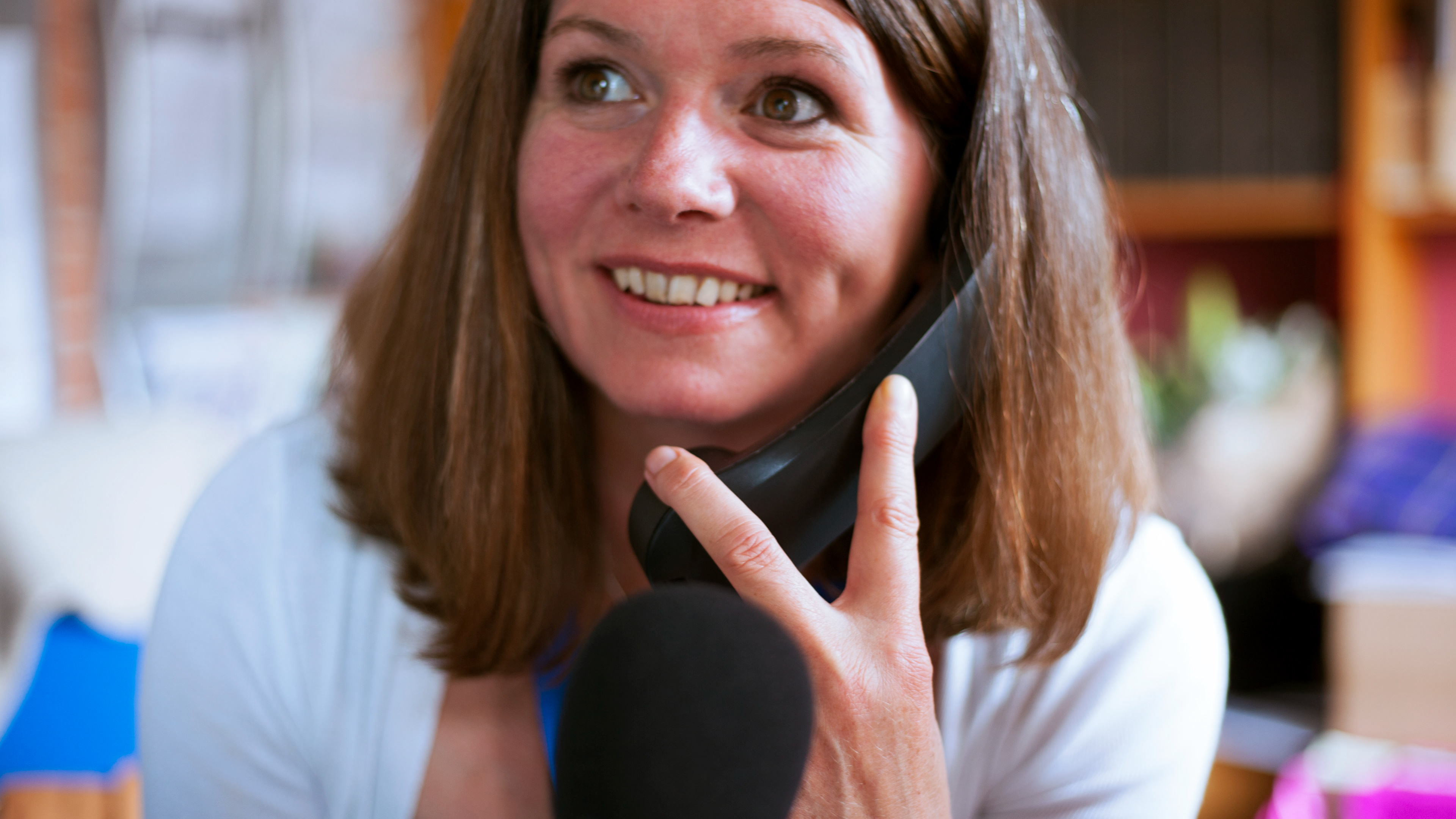 Catrina (Switchboard operator)
Life has always been
a switchboard
alive with possibility
conversations to be had
connections to be made
alternating paths
never predictable.
A London girl
with a First in Social Anthropology
she leaves school at fourteen
finds her way to Uni
with two small children in tow.
She's juggled jobs
most of her life
still does
with enviable energy
learnt to be
dexterous
pragmatic
articulate.
But when she meets
her Sicilian father
finally
she's speechless
without a song.
Cameras probe the throat
like robots on Mars.
No sign of life.
It's seven years
since she came to fill in
mid season -
a baptism of fire.
In her break she climbs the hill
and empties her mind.
Ipod on shuffle
she's in the zone.
"You can always tell a rebel,"
she says
with solar powered grin,
"Rebels play ping pong".
And off she strides
to serve and receive
at full pelt
left, right and centre.
Texte : Di Sherlock

_________________________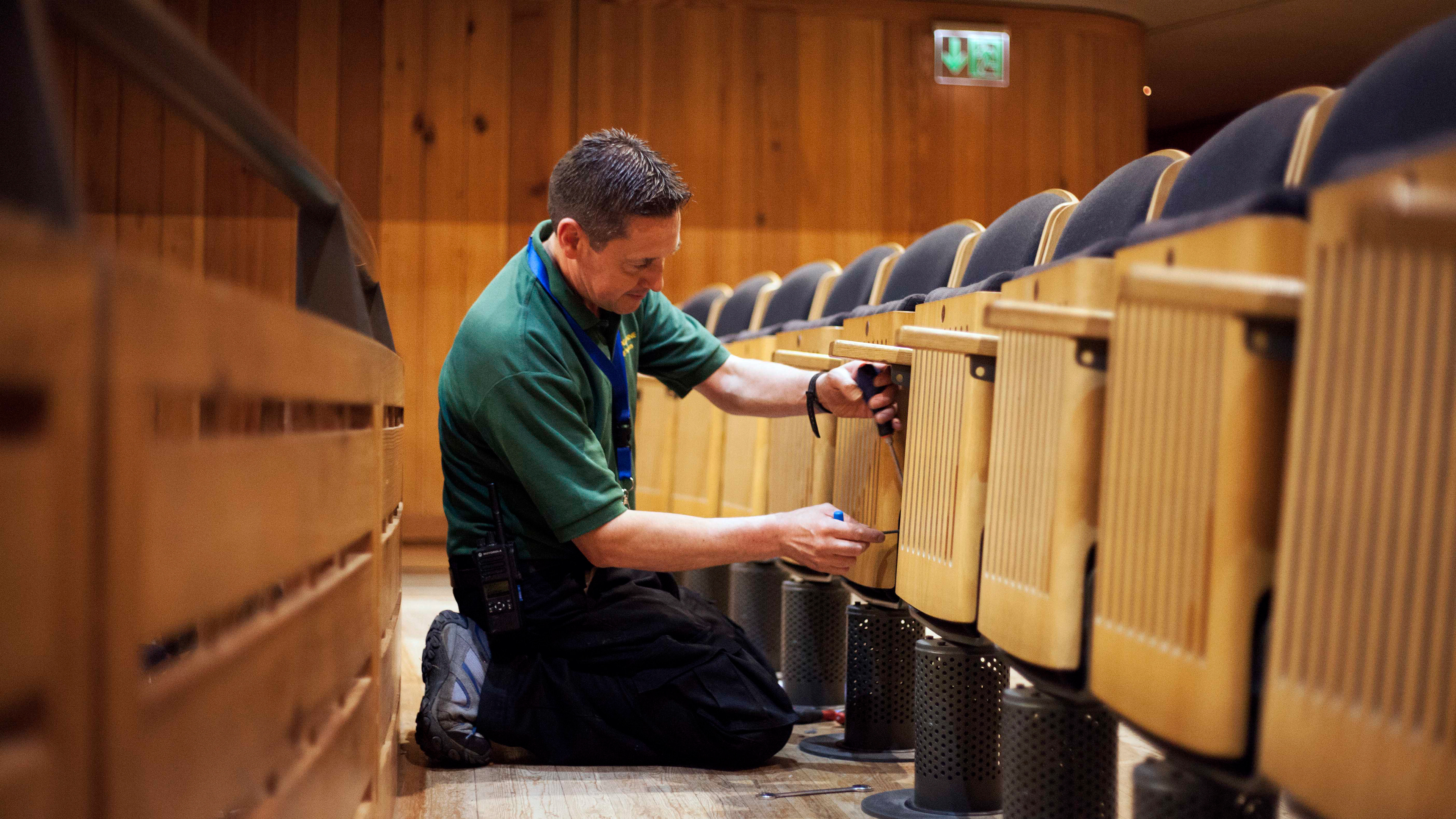 4
is a recurring number
proposing the square
of angle and plane
an even coming together
of parts
expected in the job
but not in life.
He is one
of an improbable quartet -
a twin with two older siblings
also twins.
4 years and 4 days
separate the pairs.
In 2002 he is taken
one hot summer Sunday
to Glyndebourne,
champagne on the lawn
Carmen.
4 years later
he's in charge of the 1,200 seats
of the auditorium
and a lot else besides.
" You've got to be quite versatile,"
he says,
"turn your hand to anything."
A carpenter by trade
with 30 years in the industry
he's been here for 10.
But it's not just all about work.
He's probably seen a hundred productions,
helped out backstage on Falstaff
and the fast scene change in Meistersinger.
"Good fun,"
he says with a bright smile .
Sussex born and bred,
he has no real desire to go
anywhere else.
The clear gaze of the blue eyes
says
it's the truth.
Texte : Di Sherlock

_________________________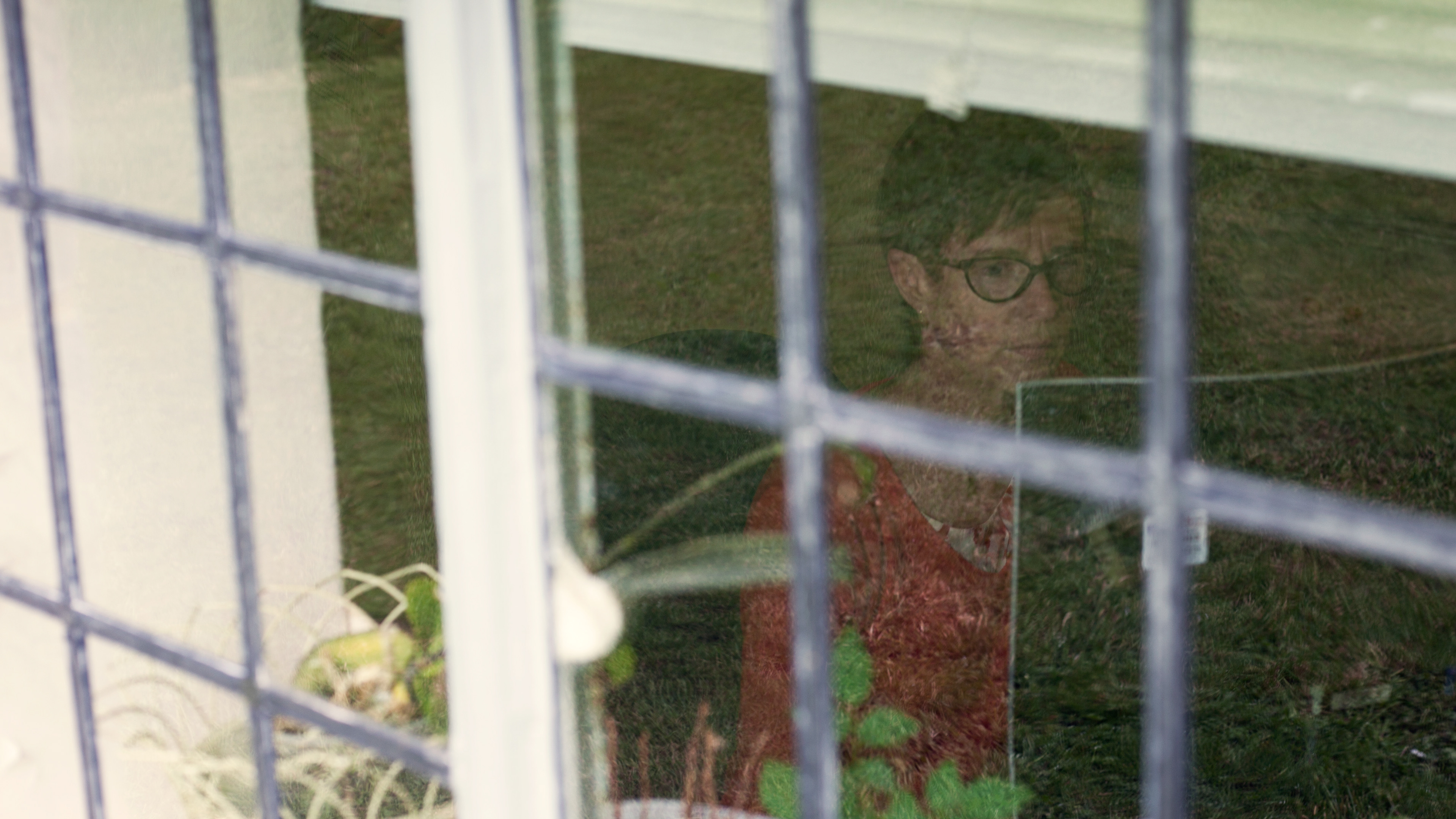 Helen (Fund raising department
She sits at her desk
straight as a dancer,
two tiny hearts of gold -
remembrance of a friend -
ghosting at her ears,
geranium top heightening
the eyes' blue intelligence.
She's only ever worked in opera
she says,
though that was the last place
the blokey schoolgirl from the London suburbs
had in mind.
Acting was her passion.
Years later,
at the start of a long career
in stage management,
she cannot bear to be backstage
and so
it had to be opera.
Two older brothers meant
she was good at talking to blokes -
though dating them was a different story.
Now she has two of her own,
the fifteen year old discovering
her brothers' music.
There was always music.
The parents would play together after Sunday lunch
mother on cello, father self-taught on piano -
a childfree zone.
Insisted they all learn piano
and one other instrument.
Hers was the violin
though it should have been
a horn.
Parental choice cedes to
The Clash, Punk, Progressive Rock.
She grooves to the brothers' sounds
and Capitol Radio.
At A Level doesn't know
what else to do
does music.
She's been here 27 years now
a realist
with ambition
always looking to progress.
She knows how to share
knowledge and passion
dance the dance
stay real.
From here?
"Big question,"
she says
with an impish smile.
Texte : Di Sherlock

_________________________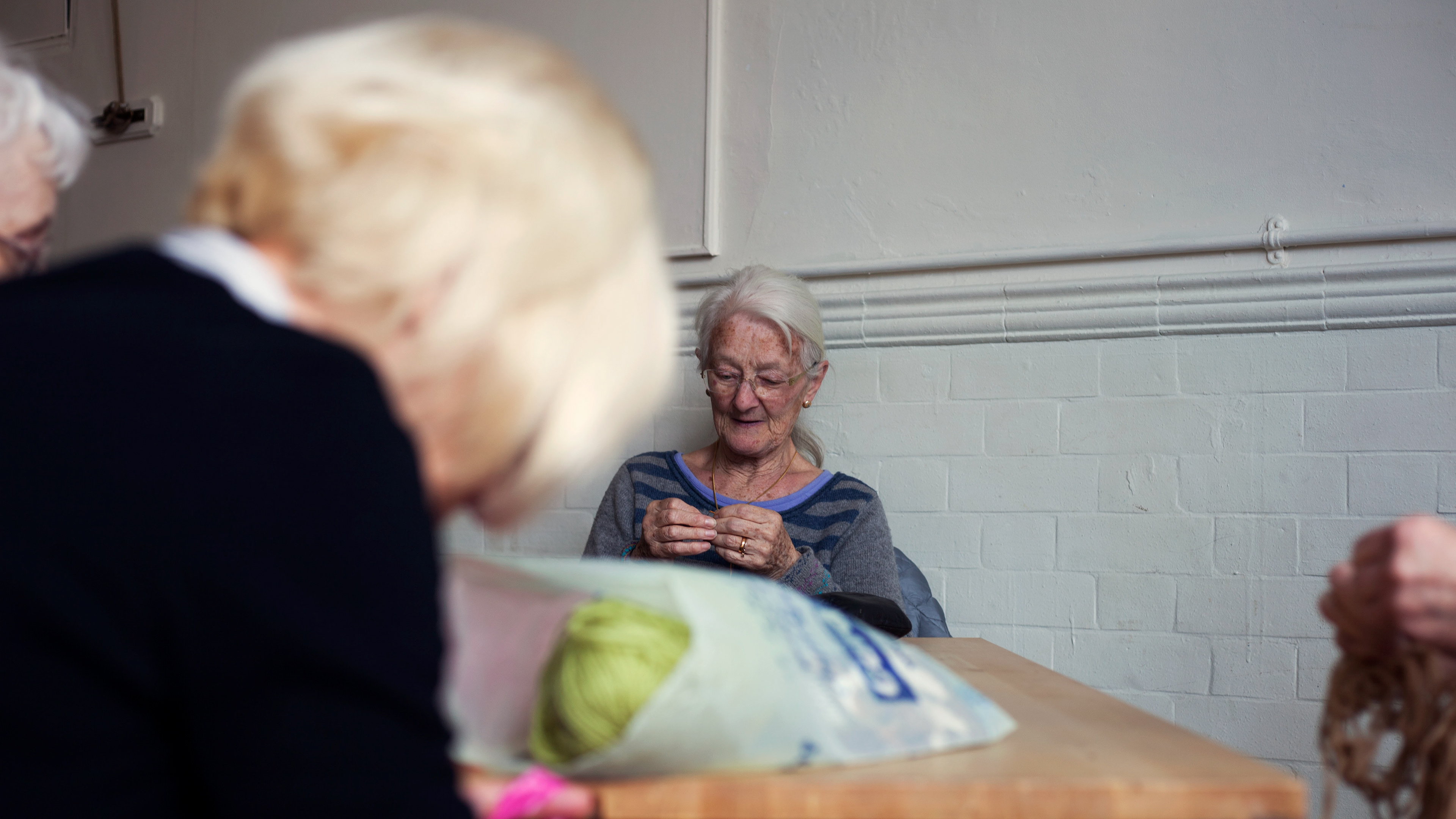 A little apart
sits Wilma,
eyes of blue porcelain
focussed on a 50's flower
traced on fabric,
sun speckled face
itself a tracery in time.
Brought up on a farm
in North East Scotland,
the two sisters and the two brothers
are out in all weathers
like the cattle, pigs - and even turkeys,
though Father says they're badly behaved
and they only last a year.
Her parents' marriage also
does not last.
"It was like a bomb dropping,"
she says.
She pursues the mother
on her bicycle for hours.
Horrendous.
"I'm never going to get married,"
she resolves.
But she does
late
to a man who worked
in the Colonial Service after the war.
They meet
at the International Students House
and together they travel
to Delhi, Rajasthan, the Himalayas.
The man who raised millions
for refugees
passes at the age of 97
a year ago.
Now she lives alone -
seven miles of rolling Downland
from her door to Alfriston -
and doesn't like it at all.
Beneath the fingers
delicate but able
the embroidered flower
takes shape.
Tiny knots in orange silk
mark a flaming heart.
Texte : Di Sherlock

_________________________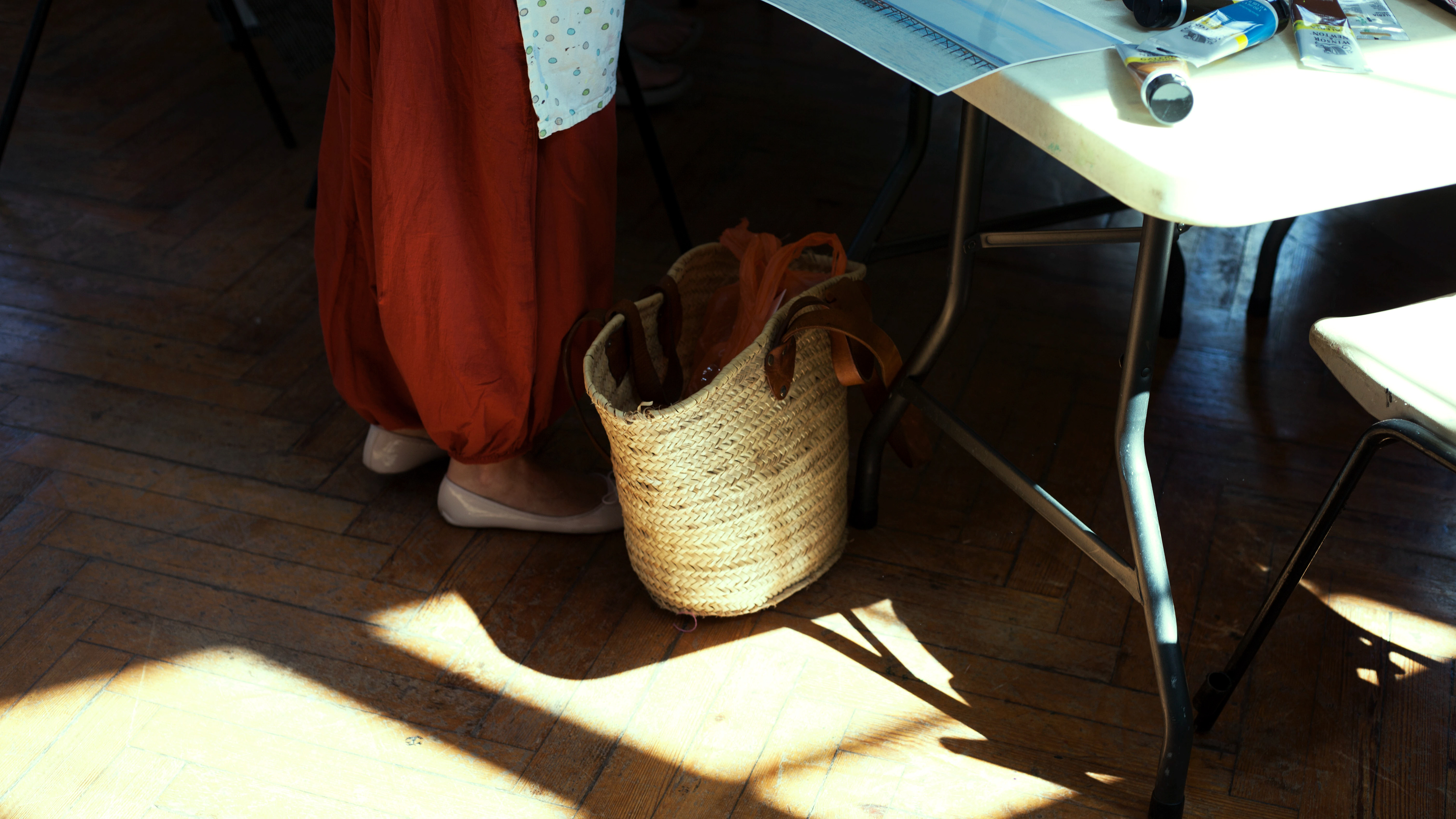 Sue
Poised like a ballerina
she dabs
the luminous wash
with strokes of blue.
She loves blue,
loves the clear burst
of flowering Blackthorn.
Couldn't get on with the
shifting purples and reds
of Uluru.
Dad brought them South
from Manchester
when she was five.
She lives in Eastbourne now.
But she still has the old Lancastrian sparkle
and a weakness for black pudding.
The gold blonde hair
speaks of the hairdresser's art,
a way with texture and colour
that has always been hers.
She deepens the blue
and sweeps it across the canvas,
the beak of the brush
prising shape and contour from the watery depths.
Alcudia Bay swims into view.
Texte : Di Sherlock